To the Above Named On the Graves of our Heritage, Tenants in Common
Affiant must expose the Crazy City Elections/Taxing Ponzi Schemes





15 Kellogg Blvd. West, 310 City Hall
Saint Paul, MN 55102
Email
Please note: your email will become part of the public record.
Phone: 651-266-8560
Fax: 651-266-8574
QUESTIONS/ISSUES
WHO REALLY RUNS BUILDING ISSUES IN ST.PAUL,MN
Is it Steven Magner, who lives in Stillwater, makes over 1K yearly, Sues Numerous times re
www.scotusblog.com/case-files/cases/
magner
-
v
-
gallagher
/
SCOTUSblog
Feb 14, 2012 -

Disclosure: Goldstein & Russell, P.C. serves as counsel to the respondents in this case. Issue: (1) Whether disparate impact claims o
or Lawyer David Lillehaug now Justice Lillehaugh, member of Aug9thCanvass Primary
https://en.wikipedia.org/wiki/
David
_
Lillehaug
Wikipedia
current Cancer Patient, who Blew the Magner Case out of the Water
ie Federal Case Fixing, then Gov.Dayton appoints to MN Supreme Court as Favor.
David Lee Lillehaug (born May 22, 1954) is an Associate Justice of the Minnesota Supreme Court. He served as the United States Attorney for the District of ...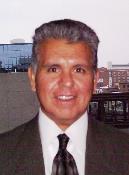 Ricardo X. Cervantes
DSI Director
375 Jackson Street Suite 220
Saint Paul, MN 55101
General Information
Phone:
651-266-8989
Fax:
651-266-9124
als
o acting in Concort with Ramsey Co. Elections/Tax Auditor,Treasurer Chris Samuels
THEREFORE WE THE PEOPLE HAVE THE RIGHT
AND PRIVILEDGE TO SEE/COMPLAIN VS Building/Tax Officials who may not live in or Vote in the City of St. Paul,MN
WE PROPERTY OWNERS ARE SICK AND TIRED
OF PAYING OUTRAGEOUS SALARYS, PENSIONS AND NOW SICK LEAVE BENEFITS.
FURTHER all City Employees must have pics and residence's listed on the Web. See Criminal Complaints vs. Ed Smith.
FURTHER AFFIANT WIDOW CANDIDTE SHARON SCARRELLA AKA PETERSON ANDERSON SAYETH NOT AT THIS TIME
RELATOR exposing Taxing Ponzi schemes, also Sharon is a Donald Trump Supporter, the City must Resind the Illegal Resolution Denying Trump access to City St. Paul